We access Instagram on mobile, web, and PC, to watch reels, or post from your favorite influencer or celebrity or say funny post shared by your friend. However, when we visit the Instagram web on PC, the login pop-up appears from Instagram. If due to various reasons, you don't want to log in. To solve the Instagram login Pop-up issue, in this read we will discuss how you can block the Instagram login popup on a PC.
How to Block Instagram Login Pop-up on PC?
Sometimes we may not wish to log in to our Instagram account on PC but come across the Instagram login popup every time we access the service or visit an Instagram link shared by someone. What if Instagram posts can be viewed without having to log in on a PC? Well, we have some solutions to this problem. Let's dive into them.
Use the Tablet/Mobile mode on Web
If the above method didn't work pretty well for you, then you can switch to the tablet or mobile mode on web, to get rid of the Instagram login pop-up. To use this method, please follow the step-by-step given below,
1. Open the Instagram post you want to see on your PC.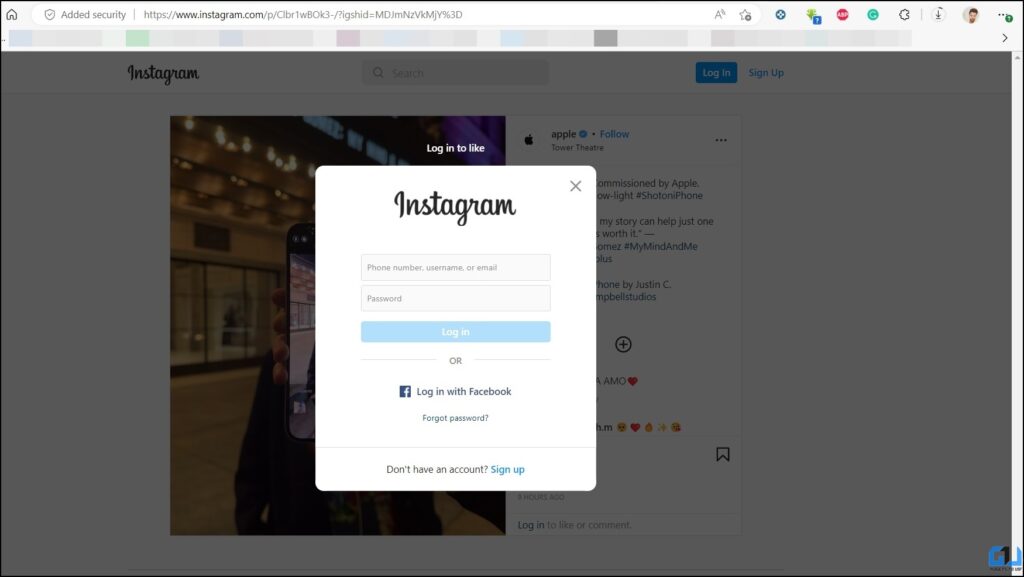 2. Now, press the Ctrl + Shift + I button to enter into the Inspect Window mode.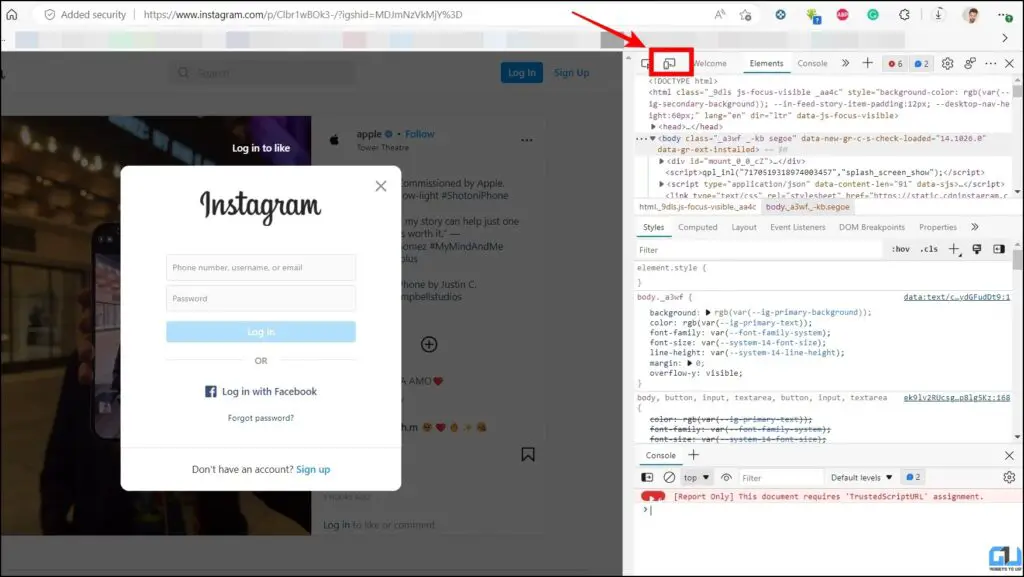 3. Here, switch to the Mobile/Tablet mode to reload the Instagram page in Mobile/Tablet format. Now, you can enjoy Instagram without having to login.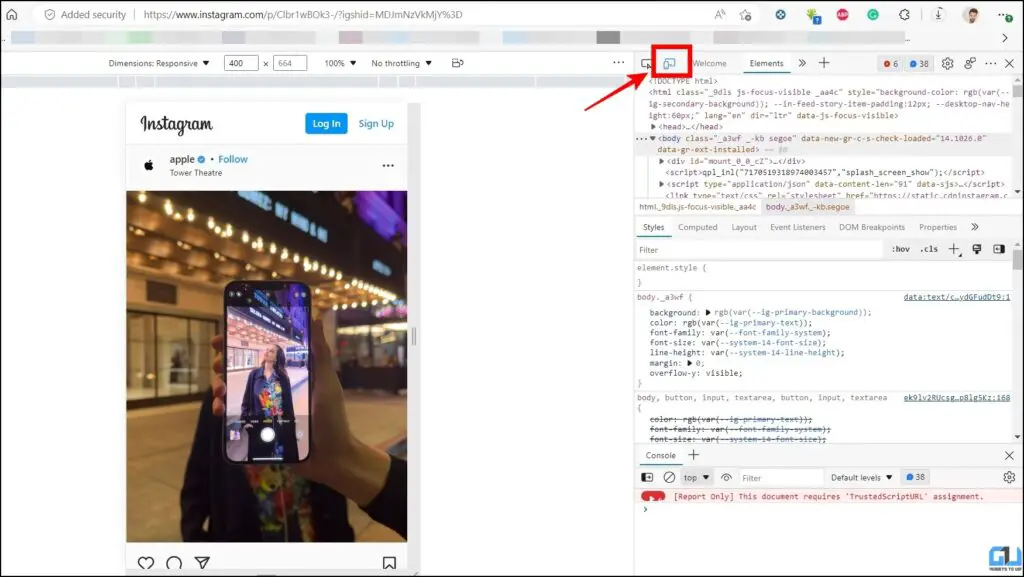 Use Antigram – Explore Blocker Extension
The next method we will recommend is, a browser extension called Antigram – Explore Blocker on Chrome or Edge browser. The detailed guide about how to use it, with steps is given below.
1. Add the Antigram-Explore Blocker extension to your browser.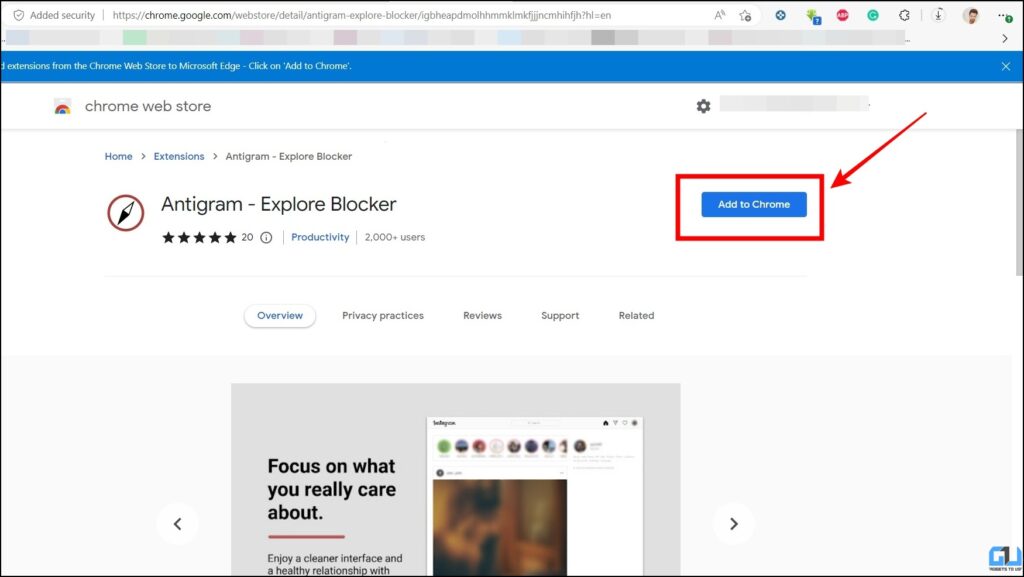 2. Open the Instagram link shared with you on your PC.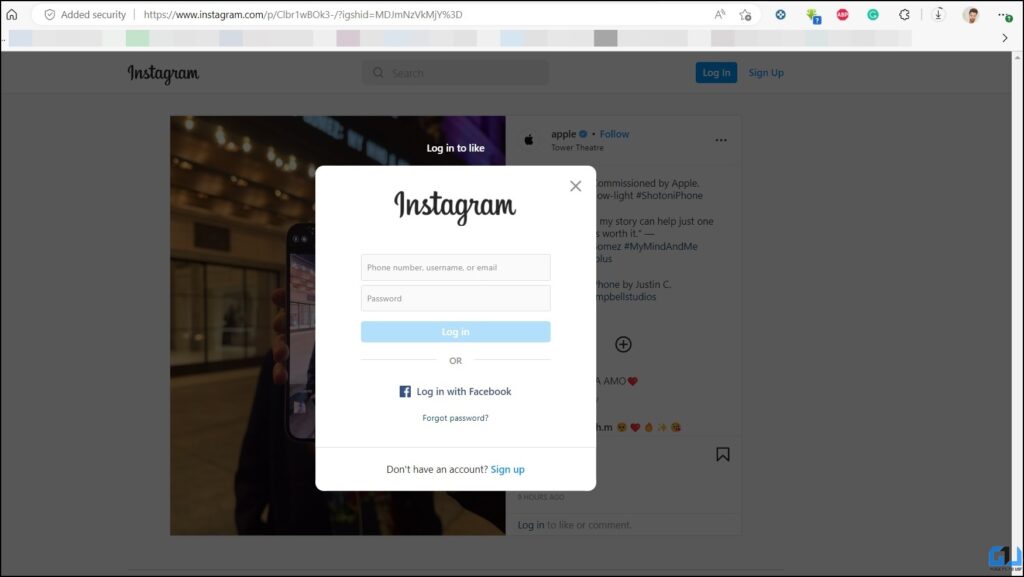 3. Now, click on the extension icon and a menu will be opened.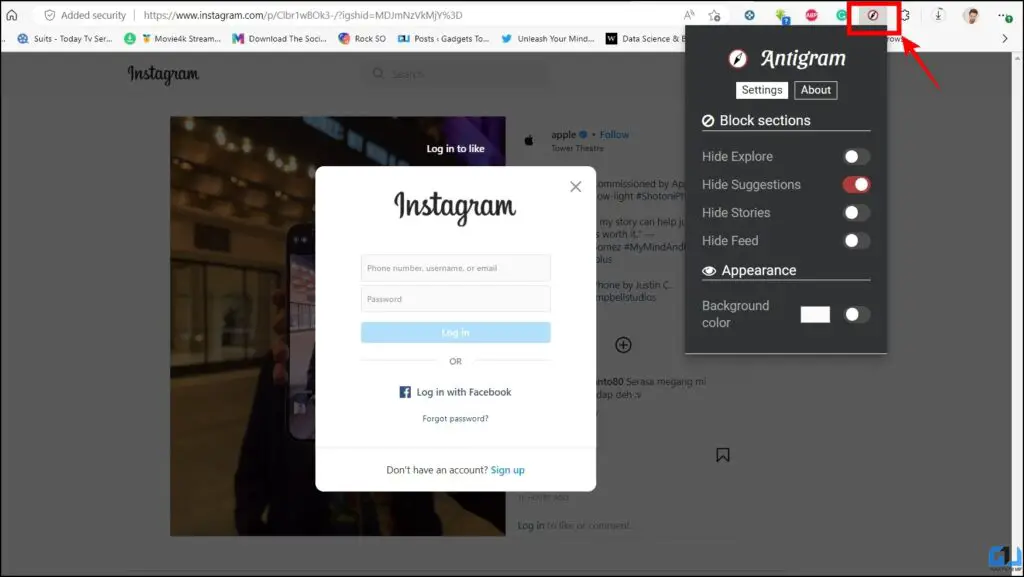 4. Here, enable the Hide Explore button and the pop-up will be gone.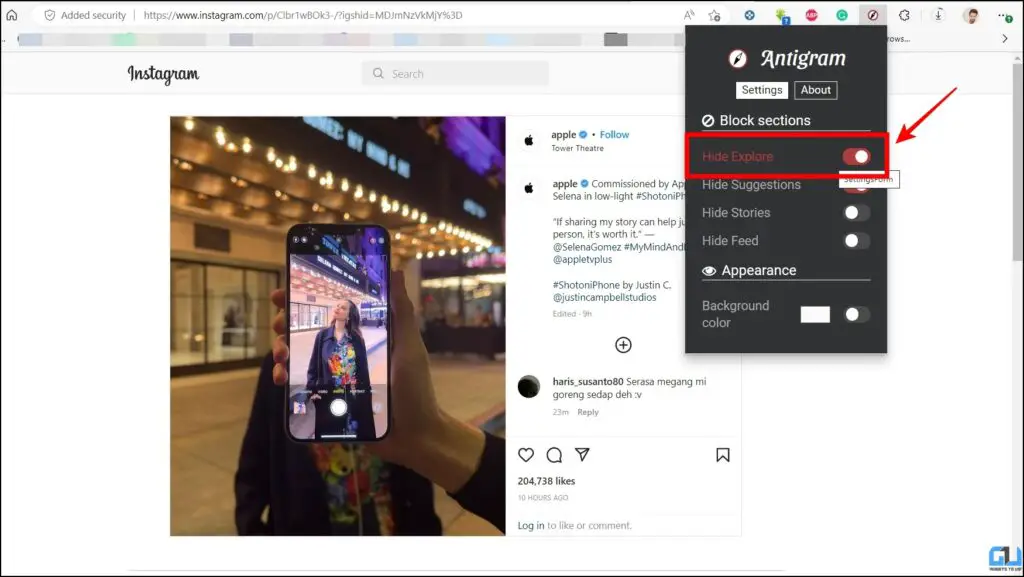 Use Instagram Pop-up Blocker Firefox Add-on
The next method is an add-on for the Mozilla Firefox browser. The add-on is called Instagram Pop-up blocker and is available for free. To use this method, please follow the detailed guide given below.
1. Add the Instagram Popup blocker add-on in the Firefox browser.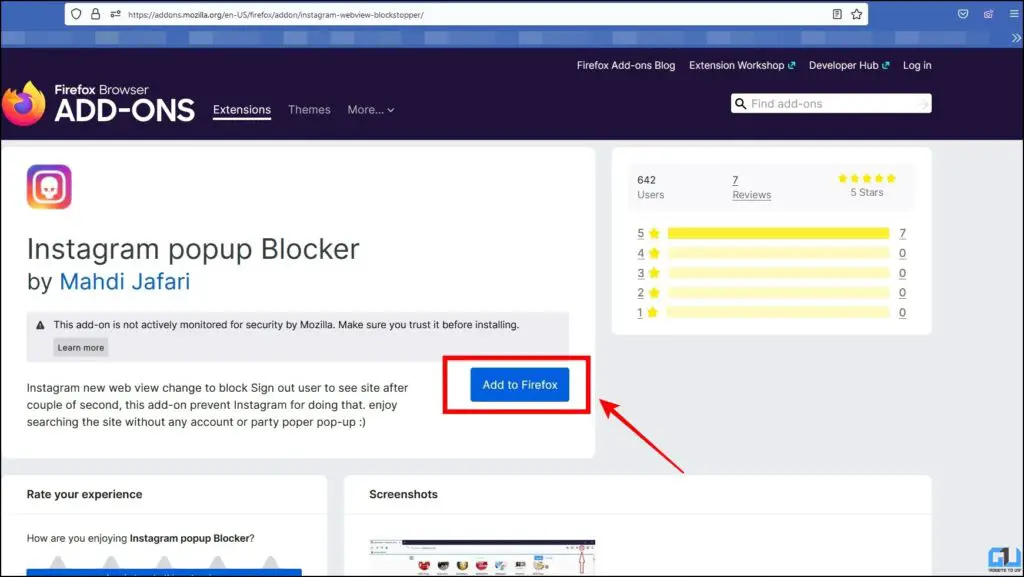 2. Now, open the Instagram link shared with you on your PC and you won't see any popups.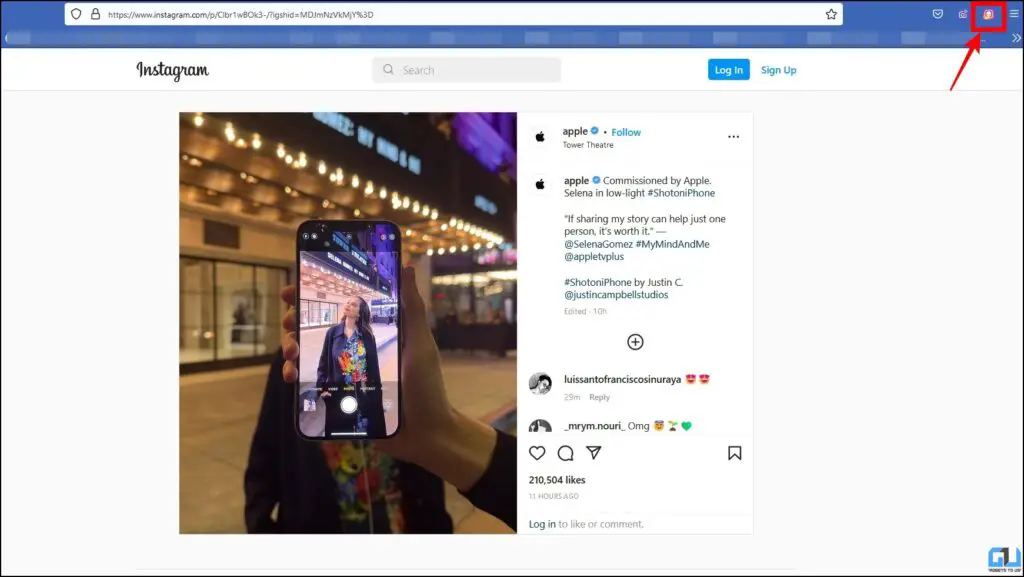 Delete Browser Elements from the Developer tools
The very first method we recommend here is to try to delete the presentation elements from the developer mode settings of your browser. To know more about this in detail, please read along.
1. Open the Instagram post you want to see on your PC.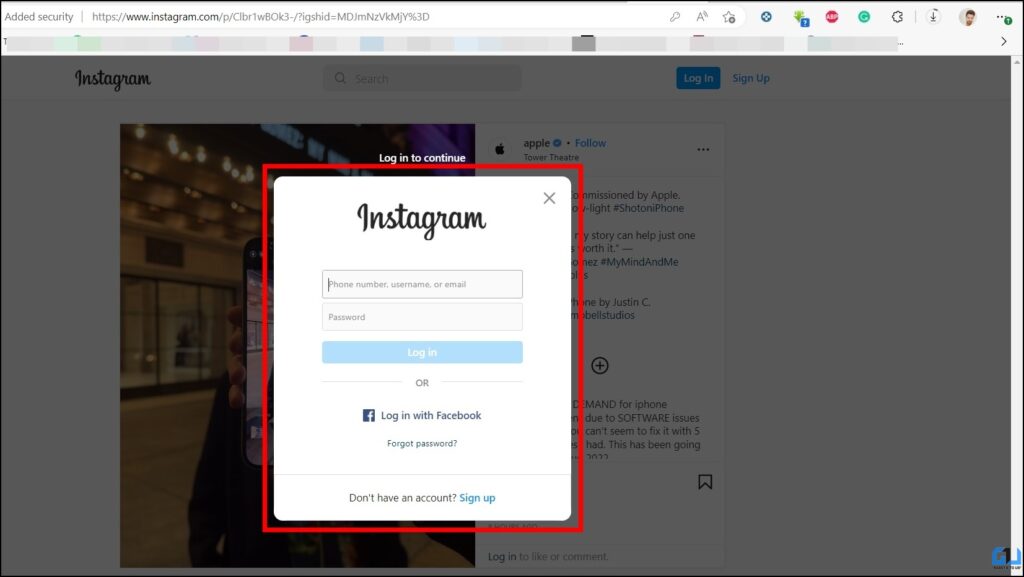 2. Now, click on the three dots menu, to access browser Settings and click on More Tools and then navigate to Developer Tools.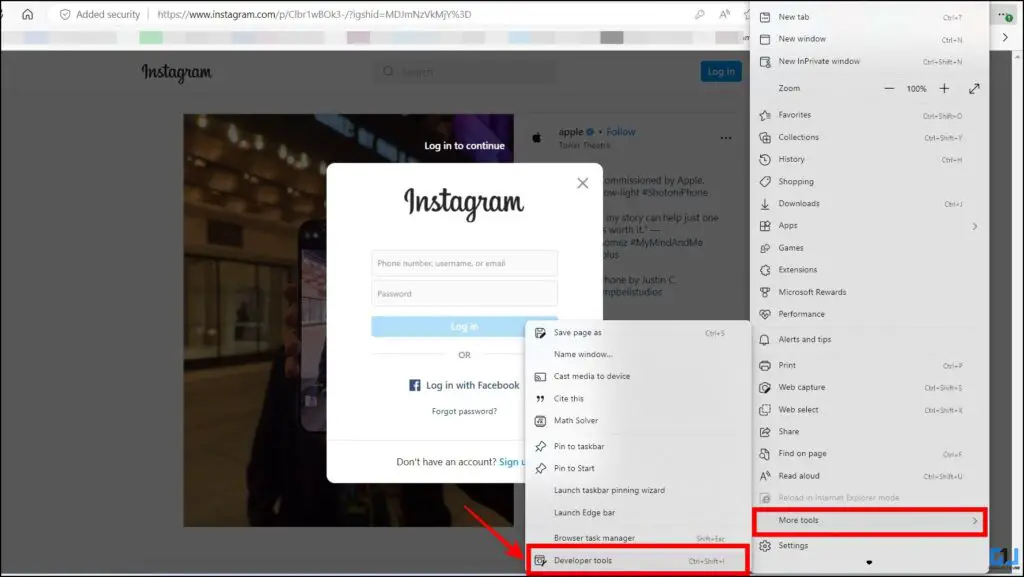 3. The Developer Tools window will appear.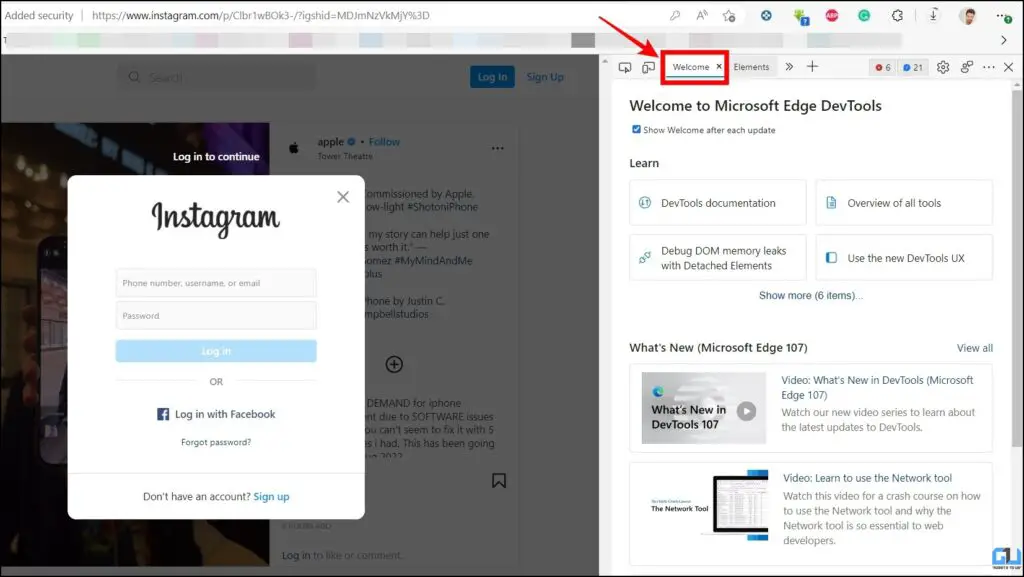 4. Now, switch to the Elements tab in the Developer Tools window. (Alternatively you can press the F12 key)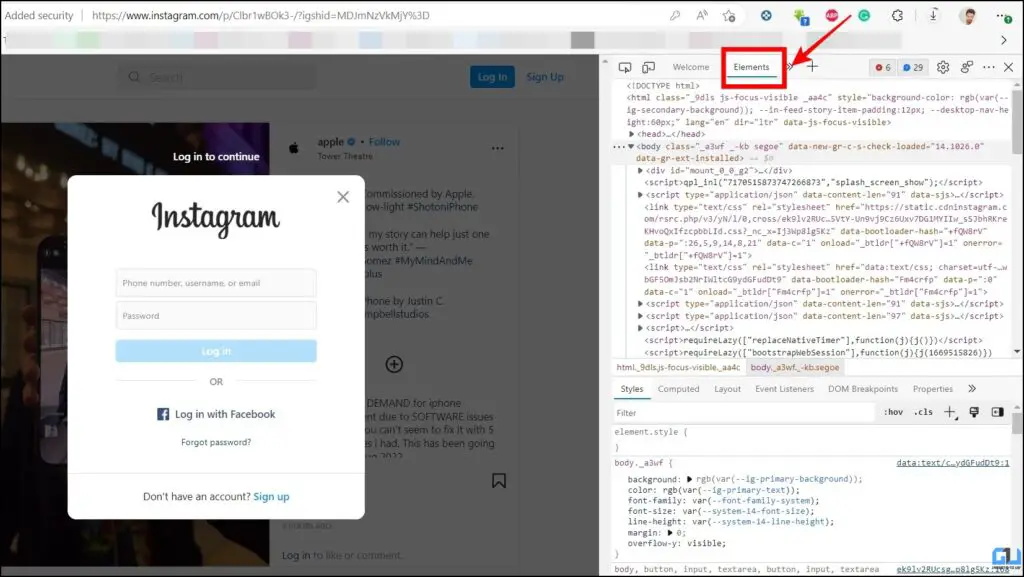 5. Here, search for role="presentation". (You can use the Ctrl + F hotkey to search)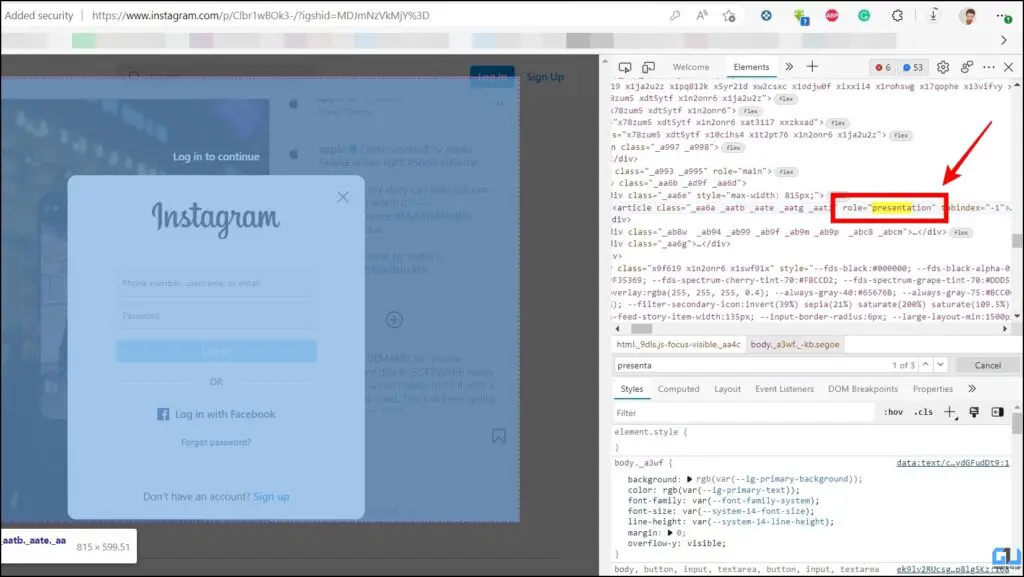 6. Once found, delete this by pressing the Delete button on your PC, and reloading the page shall solve the pop-up problem.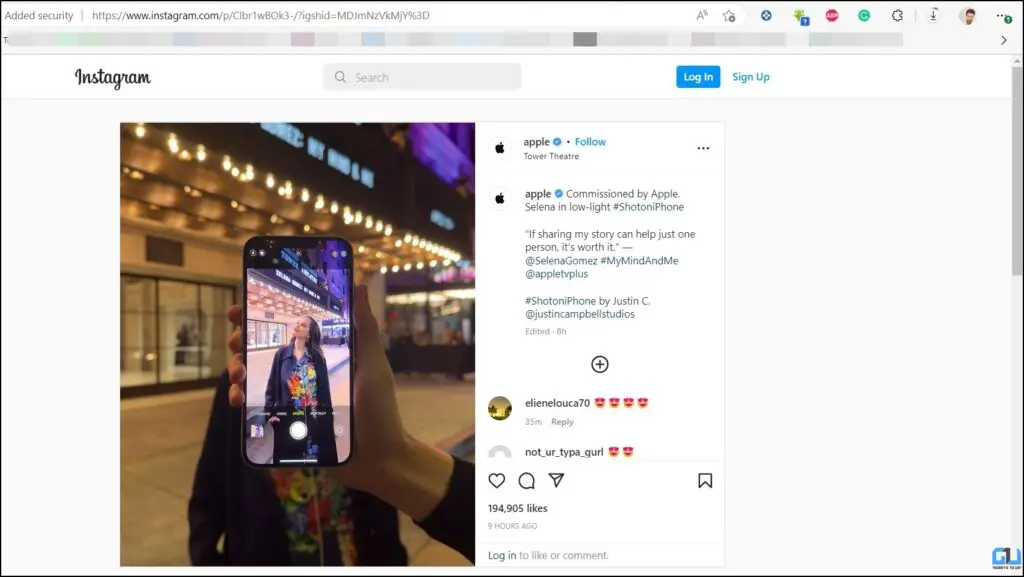 FAQs
Q: Can I use Instagram on PC?
A: Yes, you can cause Instagram on we to upload from your computer.
Q: How can I switch Instagram Account on PC?
A: In the top right corner, next to your profile picture, click Switch. Click Log into an Existing Account. Enter the username and password of the account you'd like to add. Click Log In.
Q: Do we have an official Instagram app for PC?
A: Yes, we have the official Instagram app available in the Microsoft Store, you can use it to upload content.
Wrapping Up
In the above read, we discussed the ways to block the Instagram login popup when you try to open it on a PC. If you are s
till getting the login pop-up, then check out other guide to Watch Instagram Reels on PC Without Login. I hope you found this useful, check out other tips linked below, and stay tuned to GadgetsToUse for more such tips.
You might be interested in:
You can also follow us for instant tech news at Google News or for tips and tricks, smartphones & gadgets reviews, join GadgetsToUse Telegram Group or for the latest review videos subscribe GadgetsToUse YouTube Channel.