You must have seen a lot of people sharing their AI-generated cartoon avatars on Social Media like Twitter, Instagram, etc. With advancements in A.I., the results are really astonishing. Today in this read we'll discuss how you can make such an AI avatar of yourself. So without any further adieu let's get started.
How to Create an AI Avatar of Yourself?
These new A.I. avatar generators are based on Stable Diffusion, developed by the CompVis group at LMU Munich. The model has been released by a collaboration of Stability AI, CompVis LMU, and Runway with support from EleutherAI and LAION, in November 2022.
Below we have mentioned three easy ways you can use A.I. to create art for yourself, it can be your AI Avatar or anything out of your imagination. Let's have a look at them.
Use Prisma AI to Create AI Avatar
One of the popular and easiest ways to create an AI Avatar of yourself is to use the Lensa AI app. It comes from the house of Prisma, the popular painting filters back in 2019-20. Now, they have come up with an AI Avatar based on Stable Diffusion in their Lesna App. Here's how to use it.
1. Download the Lesna AI app (Android, iOS) on your phone.
2. Go through the welcome screen.
3. Now, once you are on the main screen of the app, tap the Magic Avatar button from the top left.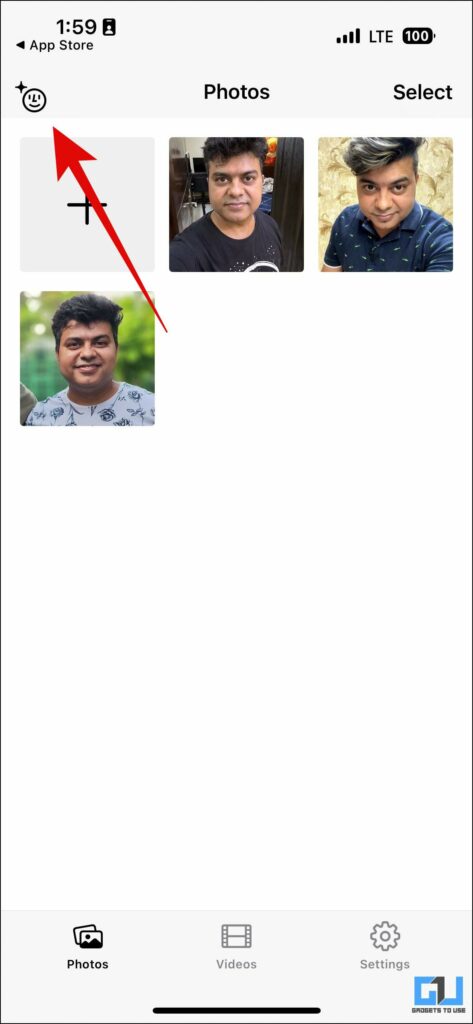 4. On the next screen tap the Try Now Button and then tap the Continue Button.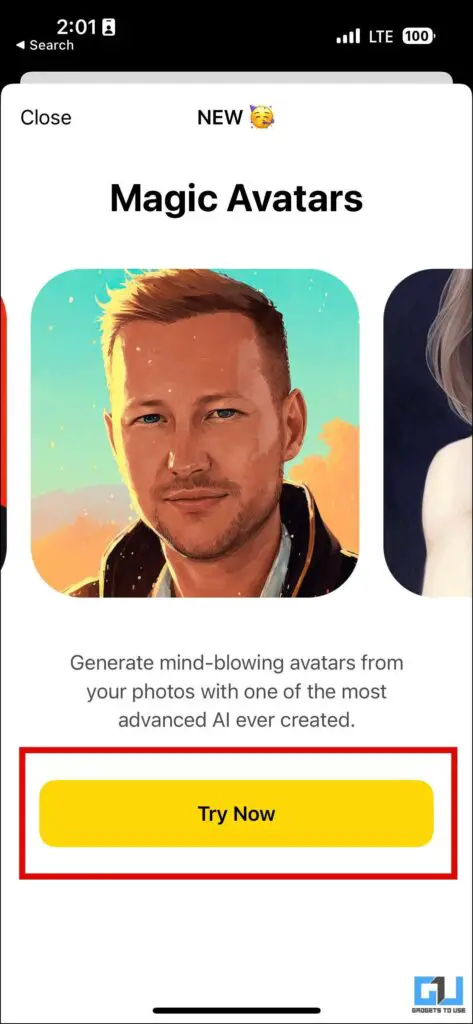 5. Now, agree with the terms of use, and upload a minimum of ten photos following the guidelines mentioned below:
Allows uploading a maximum of 20 photos
All Photos should have the same person
All photos should have only one person
No selfies and portraits allowed
Photoshoots photos with shame editing are not allowed
Nudes not allowed
Kids' photos are not allowed
6. Select the photos as mentioned above, and tap the Import button.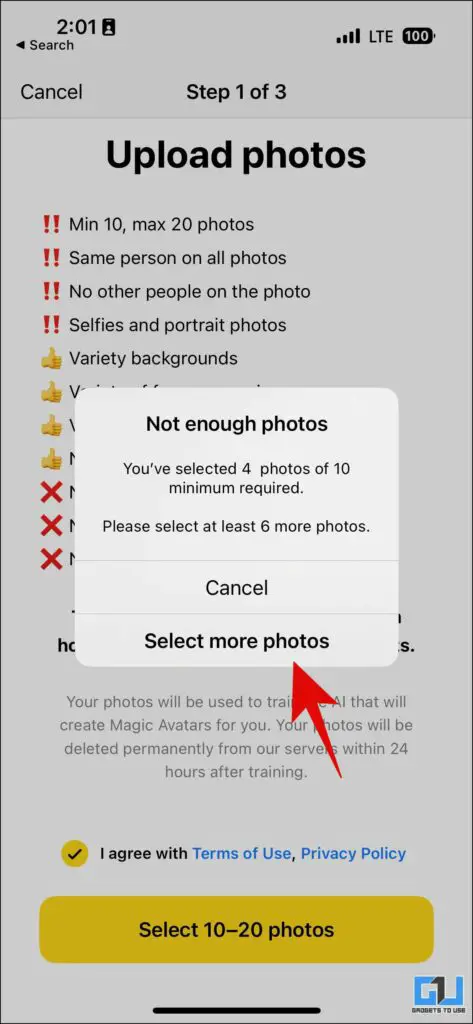 7. Now, select the gender of the person you have uploaded photos of.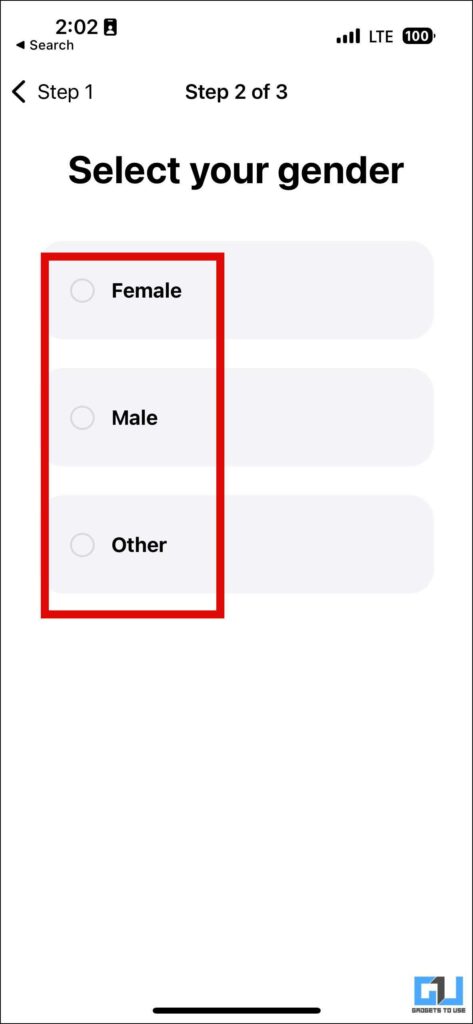 8. Now, you need to pay at least INR 290 to get 50 Unique AI-Generated Avatars.


If you don't want to pay for the AI avatars, then you can use the other amazing editing features of the app for free, like One-click re-touching, replacing the background, blurring the background, multiple art styles, and more.
Note: You need to pay for this AI avatar every time you make the avatar, separately from the primary subscription of the App.
Use Twitter Bots to Create AI Art Work
If you don't want the hassle of manually doing this, then you can use some Twitter bots that are based on Stable Diffusion. They may not be as good as Prisma's Lensa AI app. But at least they work for free. In our personal experience, we found the free alternatives don't work well with images as of now, but it does a pretty good job for well-known people like celebrities, and athletes, along with textual descriptions of something.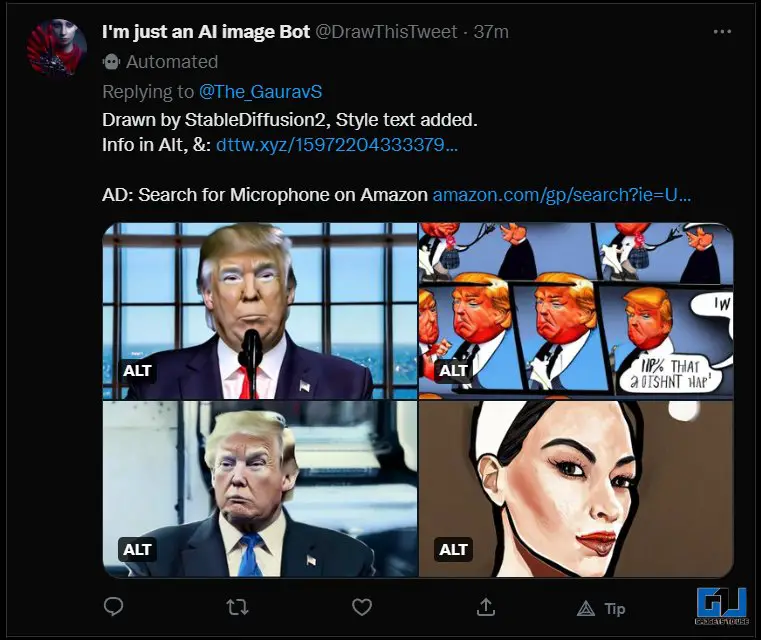 A few examples of such Free AI Image Generation Bots are:
Use Dall E
You can also use Dall E which is a Free popular AI service, to play around or make your avatar. It is still not as good as Prisma, as it is not based on Stable Diffusion, but at least it is better than the free Twitter bots, mentioned above.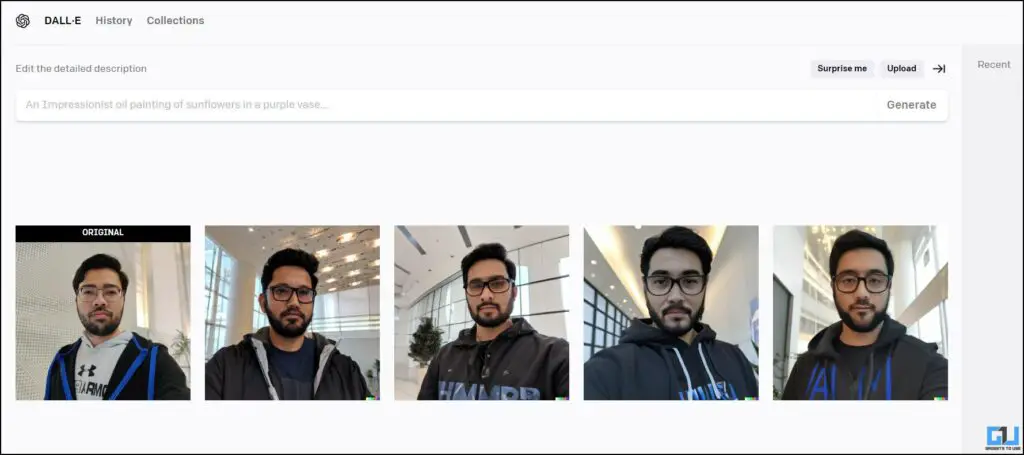 Wrapping Up
In this read, we discussed how to create your own AI Avatar, using Prisma's Lesna AI app, which is a paid service, or you can use the free alternatives, which may not be as efficient as Prisma. I hope you found this useful, if you did make sure to share it. Check out other tips linked below, and stay tuned for more tech tips.
You might be interested in:
You can also follow us for instant tech news at Google News or for tips and tricks, smartphones & gadgets reviews, join GadgetsToUse Telegram Group or for the latest review videos subscribe GadgetsToUse YouTube Channel.